 reflect.
a website blocker for
the productive.
i'm ready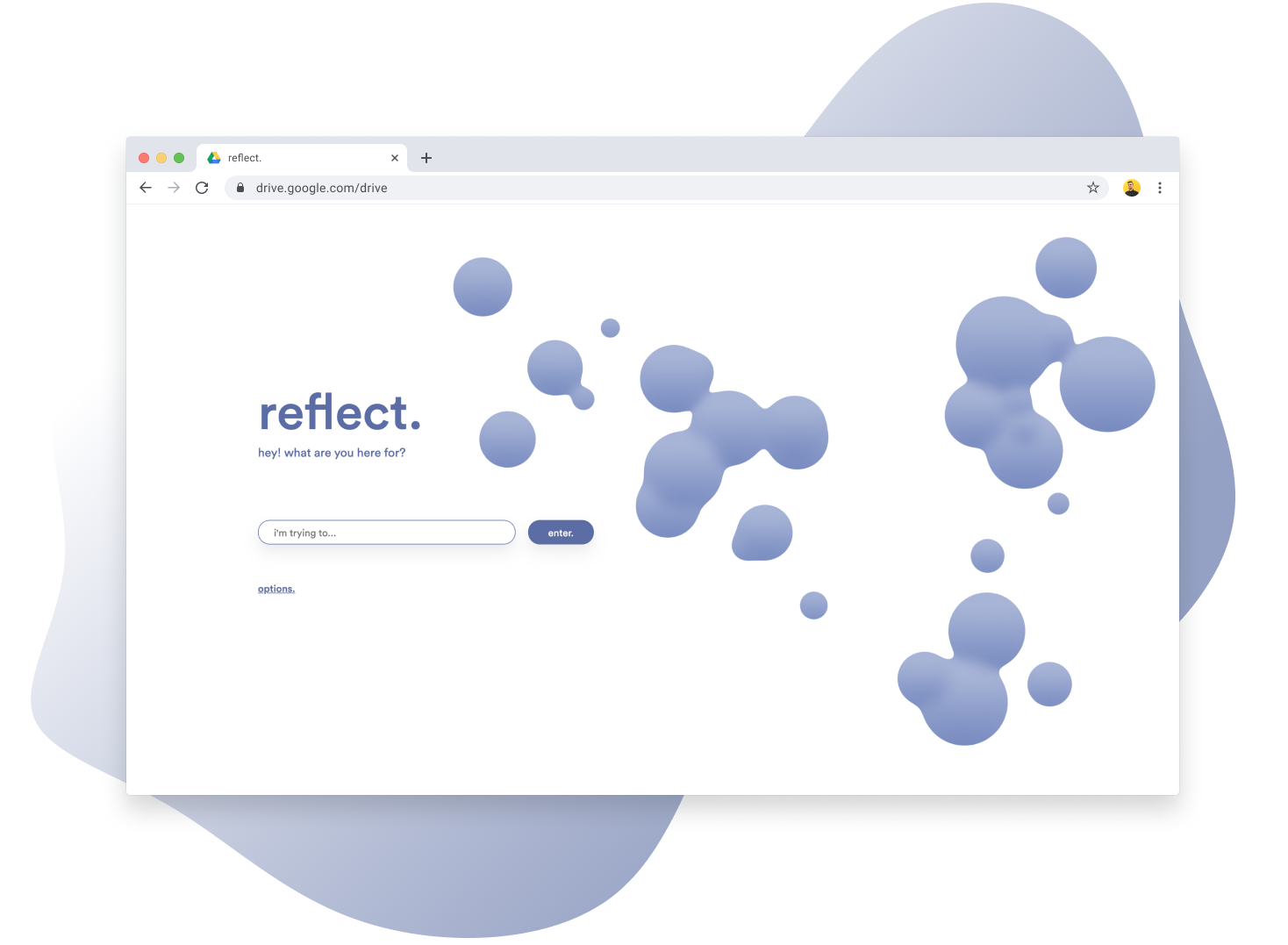 what we're about.
reflect is a digitally mindful chrome and firefox extension that encourages users to reflect on their relationship with technology.

when you attempt to visit distracting websites, reflect will ask you what your intention in doing so is. if you have a valid reason, you are given a set amount of time to get your work done on the website. if not, you are encouraged to be more specific in your answer or to reflect further.
our philosophy.
reflect takes a different approach from other website blockers. instead of going cold turkey, we choose to be more mindful by supporting users in accessing websites when they need to, not blocking them off entirely. our mission is to help people work distraction-free with more intention and purpose.